Y.S. Park tail comb No.113 (camel)
Art.Nr.: 85Y113ca
EAN: 4981104350146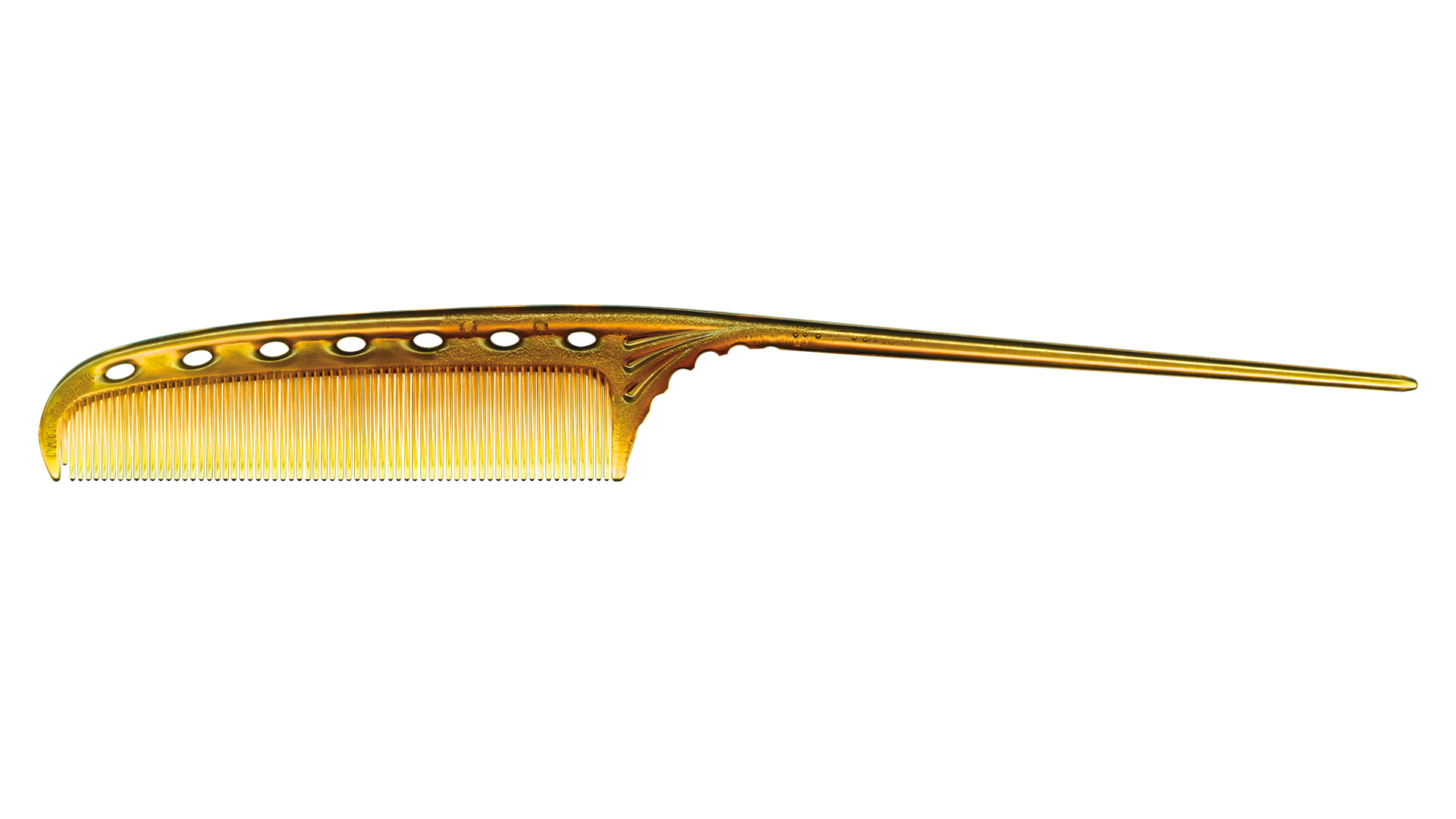 ---
Advantages & Description:
---
Length: 178 mm
Teeth: Regular
Parting Head: Shortened first tooth for fast and accurate work
Heat resistance: up to 220 °C
Material: High heat resistant plastic
Handle: Brushed spine for a comfortable and secure grip
What makes this comb special?
This tail comb is designed with finer spaced teeth for greater tension.
It is best used for braiding, applying extensions or stage work.