HAARO Experts for hairdressing tools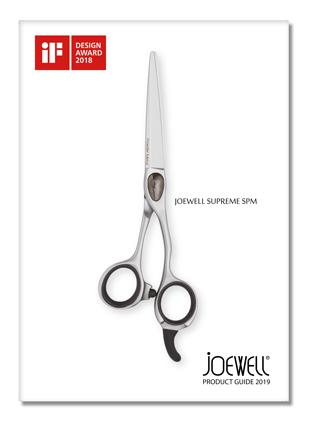 Haaro GmbH was founded as exclusive agency for Joewell Hairdressing scissors in Germany and nearby countries on Nov. 1st, 1985. In 1987 the management was taken over by Dieter Schlömer and was handed over to his son Michael in 1998. Until today Haaro is a pure family business. Since foundation the Companies headoffice is based in Solingen.

Next to their topbrand Joewell, Haaro has established a wide portfolio of high quality hairdressing tools, offering japanese razors and -blades, combs, clippers, etc. Since 2003 Haaro has worlwide registered the brand "e-kwip" which stands for high quality hairdressers scissors & -tools at economic prices.
Haaro products are exclusively distributed via qualified dealers. Thanks to a very strong international orientation Haaro profits from best connections throughout whole Europe.

Quality is our highest duty! This applies to the choice of our products and also to the their distribution. Haaro is a full service partner to our distributors, not satisfied with only reliabley & quickly supplying first class goods at fair prices. Moreover we are supporting our distribution partners' sales efforts by providing usefull marketing- & sales concepts. Additionally Haaro offers individually designed education- & motivation concepts for the sales staff. Also specific in-house seminars with our products are available.

Last not least Haaro supports their distribution partners through a high marketing budget in european print-media.
Finally: We regard direct contact to our customers a the most important good. Thus everybody, including management, will be available for a personal dialogue anytime in order to find an individual solution for every problem. Our conviction is: Impossible is nothing!