Y.S. Park Cutting Comb No.232 (camel)
Art.Nr.: 85y232ca
EAN: 4981104352928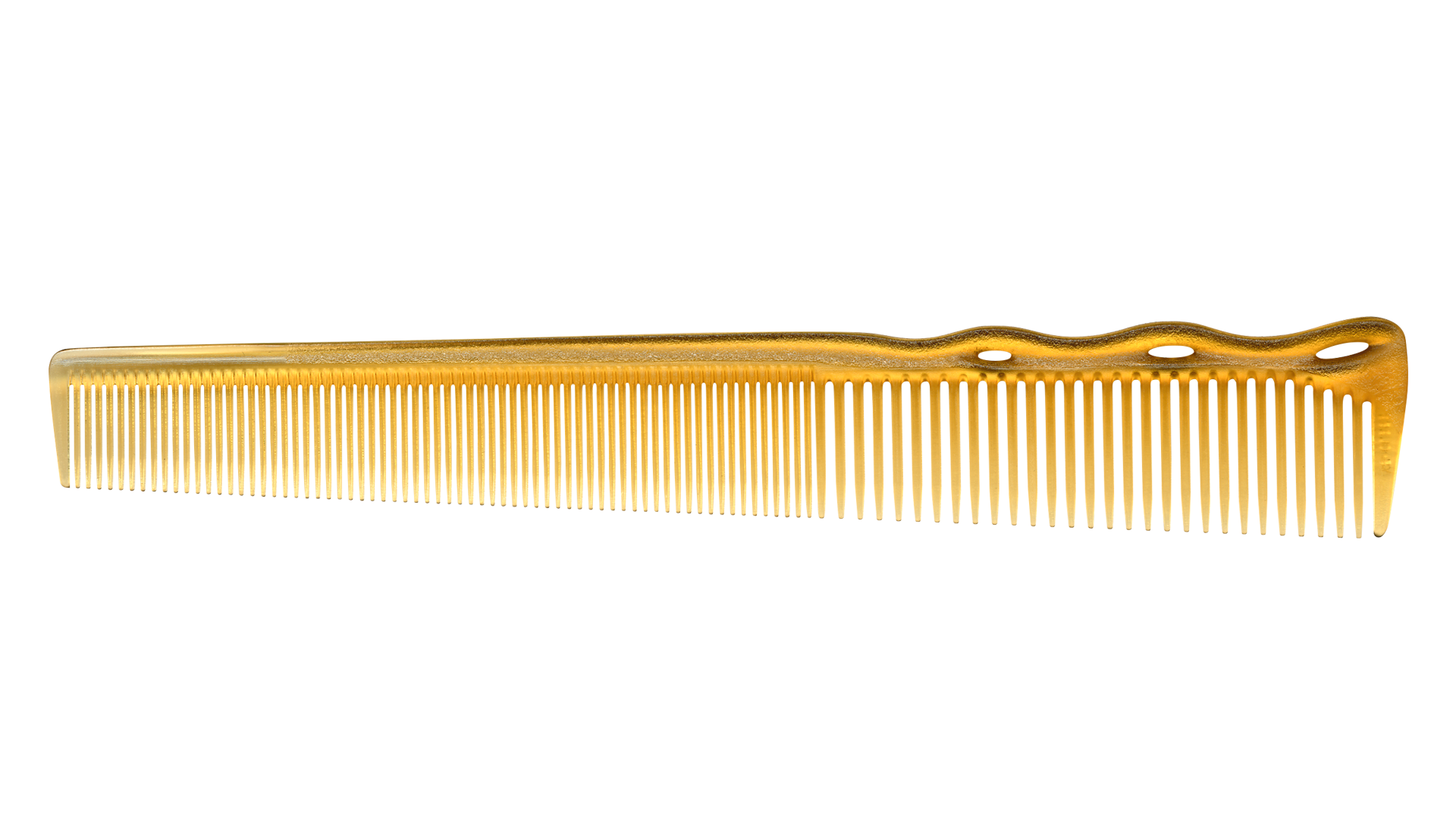 ---
Advantages & Description:
---
Length: 167 mm
Teeth: Regular
Heat resistance: up to 220 °C
Material: High heat resistant plastic
Handle: Flexible spine for better handling
What makes this comb special?
The teeth of this barber comb are graduate along the spine from larger to smaller space and size.
The comb flexes to suitable angles for easy trimming around the ear.