Y.S. Park Flex Cutting Comb No.201 (white)
Art.Nr.: 85Y201w
EAN: 4981104352867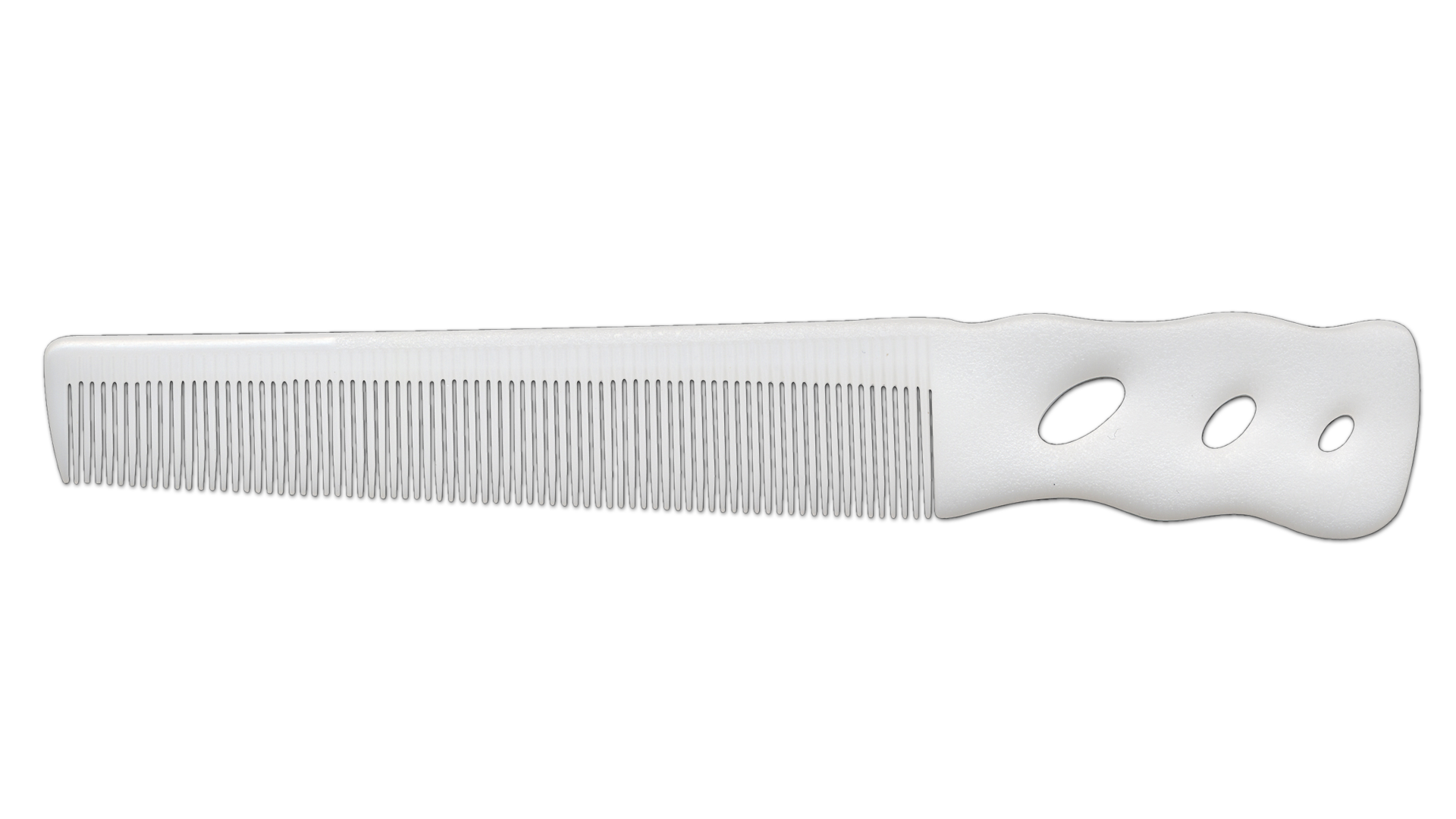 ---
Advantages & Description:
---
Length: 165 mm
Teeth: Extremely fine teeth (only approx. 1 mm wide)
Heat resistance: up to 110 °C
Material: High heat resistant plastic
Handle: Ergonomic handle for more comfort
What makes this comb special?
The barber comb is great for detailing and finishing work.
The soft and flexible material fits to the scalp without pushing too hard.